Join us this Christmas season to be moved and transformed by the real meaning of the season. 
We have many special things planned to focus our attention on Jesus! Worship with us this Christmas season as we share new traditions, an advent devotional, a Black Rock Collective Christmas EP, powerful sermons and worship, and more!
---
Still Christmas Series | Sundays in December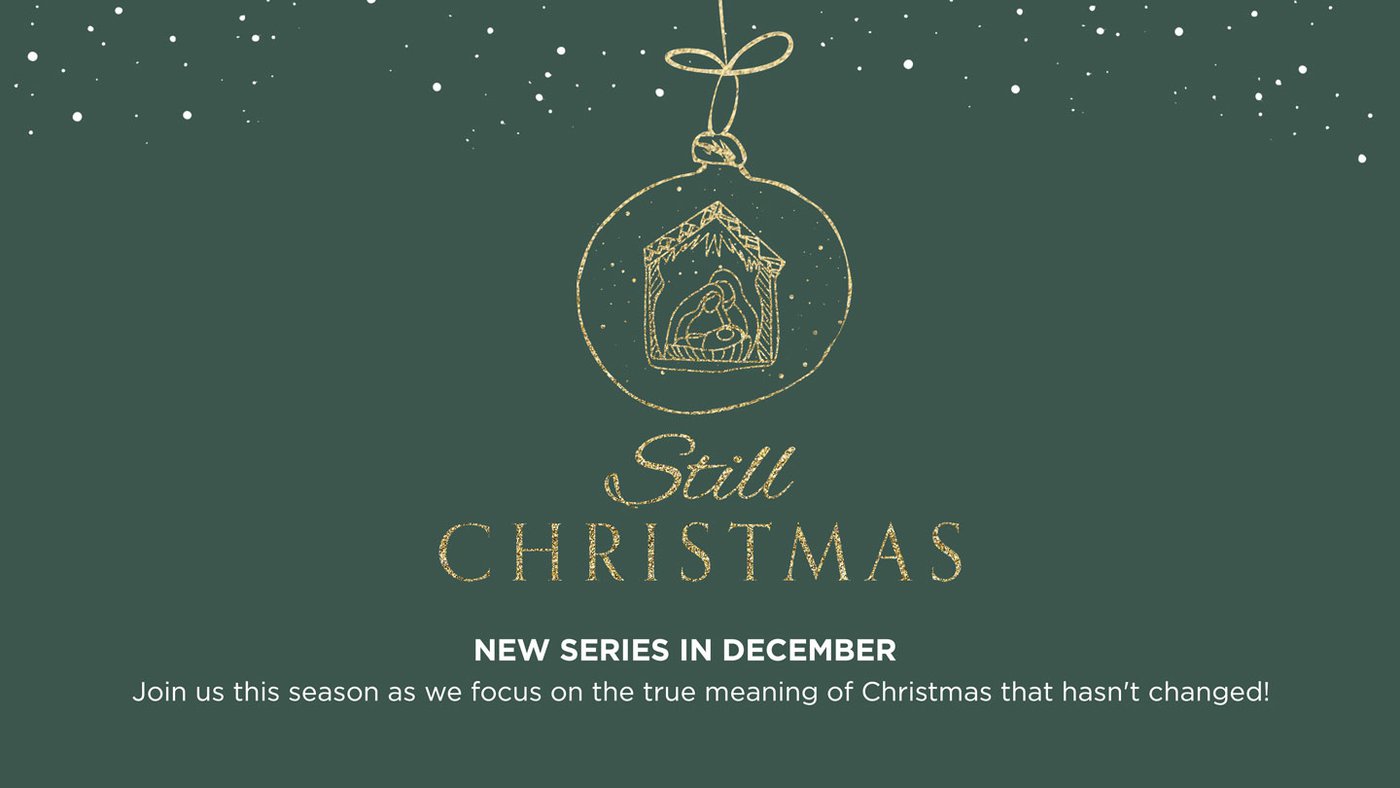 Even when Christmas is hard, we have faith in a brighter future because of the true meaning of Christmas, which hasn't changed. We can find hope and peace in Jesus' birth as we are reminded that in spite of everything going on, it is Still Christmas.
Sundays at 8:30, 10:00, & 11:30 am
In-person | Online
ways to worship with us
---
Urban Impact Christmas Store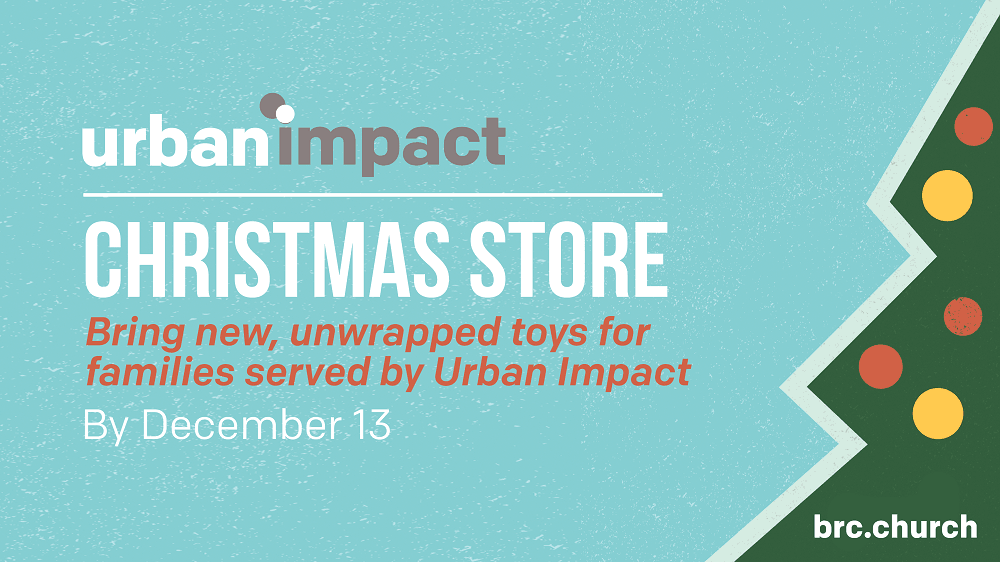 Our local partner, Urban Impact, runs a Christmas Store for the parents of the PT Barnum youth who attend their mentoring programs. Instead of giving gifts to the kids, Urban Impact encourages, uplifts, and empowers their parents. They do this by providing a place for them to purchase gifts for their kids at a fraction of the cost.
You can help by bringing a new, unwrapped gift to the church by Sunday, December 13 during business hours or Sunday mornings.
---
Kids & Family Christmas
Making sure your family and kids are engaged this Christmas season is very important to us! So our Black Rock Kids Ministry has a lot planned for you.
Christmas Family Devotionals
Each week's devotional contains a video, Bible reading, discussion questions and instructions to make an easy ornament.
Just once a week for four weeks - how easy is that!
Christmas Family Movie
Veggietales - The Best Christmas Gift
Saturday, December 5 at 1:00 PM, Worship Center, Black Rock Church
Christmas is Jesus' birthday cake challenge.
Click the button below to find out more about the cake contest.
---
Black Rock Collective EP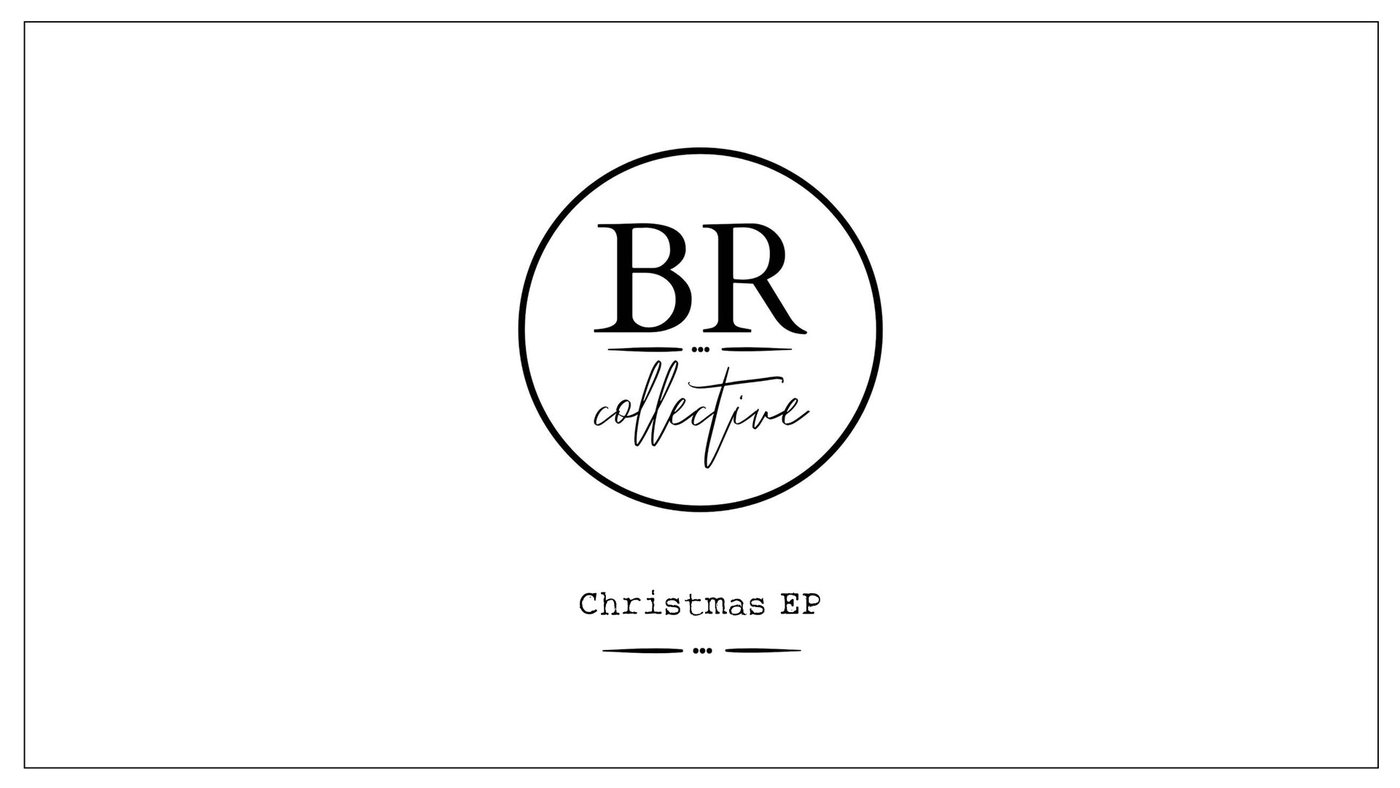 John and Becky, Black Rock's Worship Directors, have begun the collective and are leading this first project, a Christmas EP. The "Black Rock Collective", will include various music artists collaborating on different projects. We are excited for what is to come, to steward the gifts within the church for the church.
---
Christmas Eve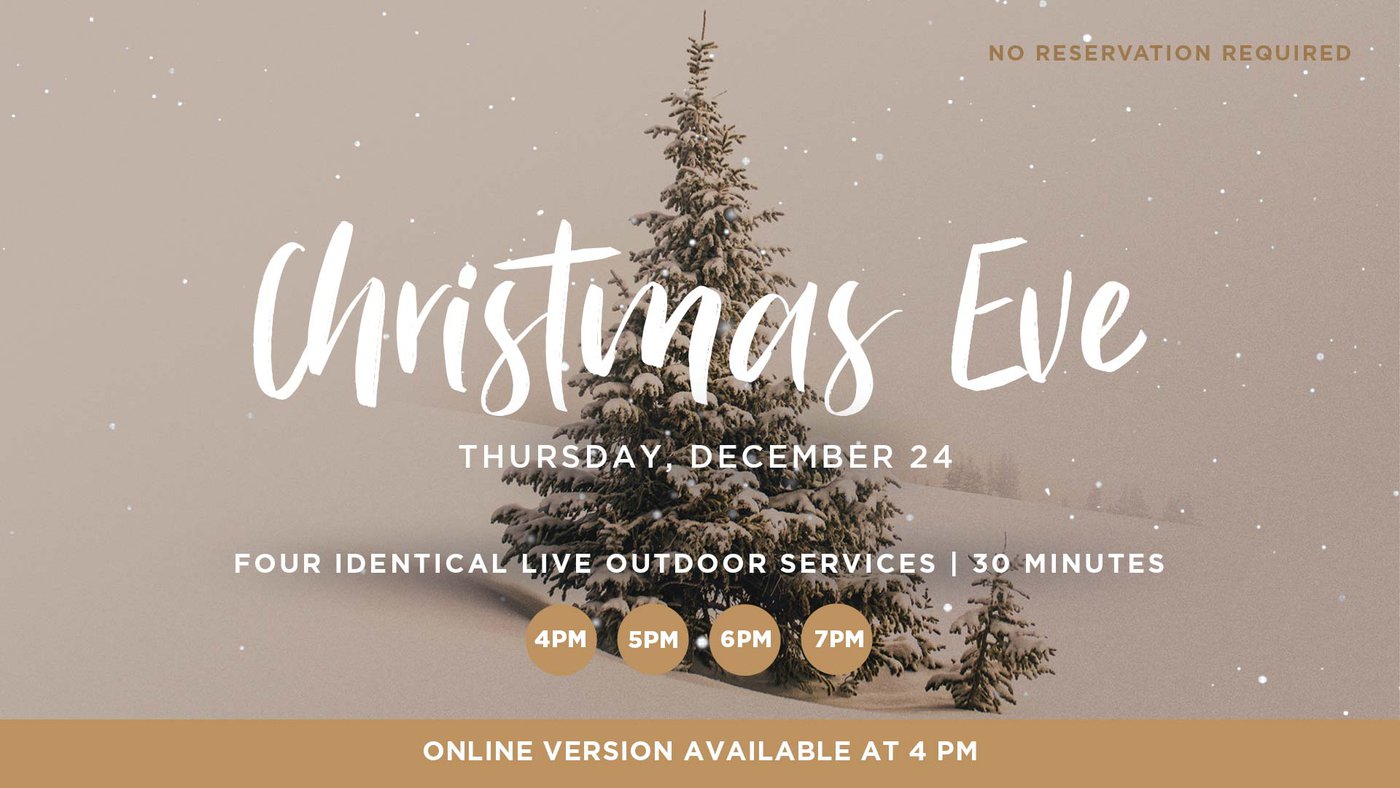 We believe it is important to celebrate Christmas together as a church family. So we invite you to join us at one of our four identical LIVE outdoor Christmas Eve services! Bring in Christmas with our LIVE service that will include Christmas music from the Black Rock Collective, a sermon message from Pastor Steve, and our traditional closing of singing Silent Night! It's a different Christmas, but the same Jesus. We also have ways for you to invite friends or family to celebrate the gift of Christmas with us too! (Scroll down for downloads)
Here is some information for you as you plan:
LIVE services at 4, 5, 6, & 7 PM
Each service will last 30 minutes
Family-friendly
No reservation required
Christmas music from Black Rock Collective
You'll hear a sermon message from Pastor Steve
Outdoors on the church patio
Traditional Silent Night singing
We will be following safety guidelines and social distancing
An online version will be available at 4:00 pm on Thursday, December 24
Ways to invite friends or family to celebrate the gift of Christmas with us
Digital invite: Download the invite below and share it on your social media accounts, or email or text it to a friend.
Printable invites: For easy printing, we created a color or black and white version below for you to print off and put it a neighbors mailbox, or mail to a family member.
Postcards: We have these available at the church for you to pick up during business hours and hand out as invitations.
---
New Traditions
This year has been marked by a lot of firsts and new experiences. So we encourage you to participate in new traditions that will be a good change, and focus on what God has done and who He is.
The Jesse Tree
Sunday, December 6: The Hodson family shared about a tradition they participate in. This is a way to remember our place in God's family by using ornaments that each represent the story of a person in Jesus' family tree.
To check out the story from our Sunday, December 6 service, visit our

YouTube Channel here

.

To find out how you and your family can have a Jesse Tree of your own, click below.
---
Christmas Around the World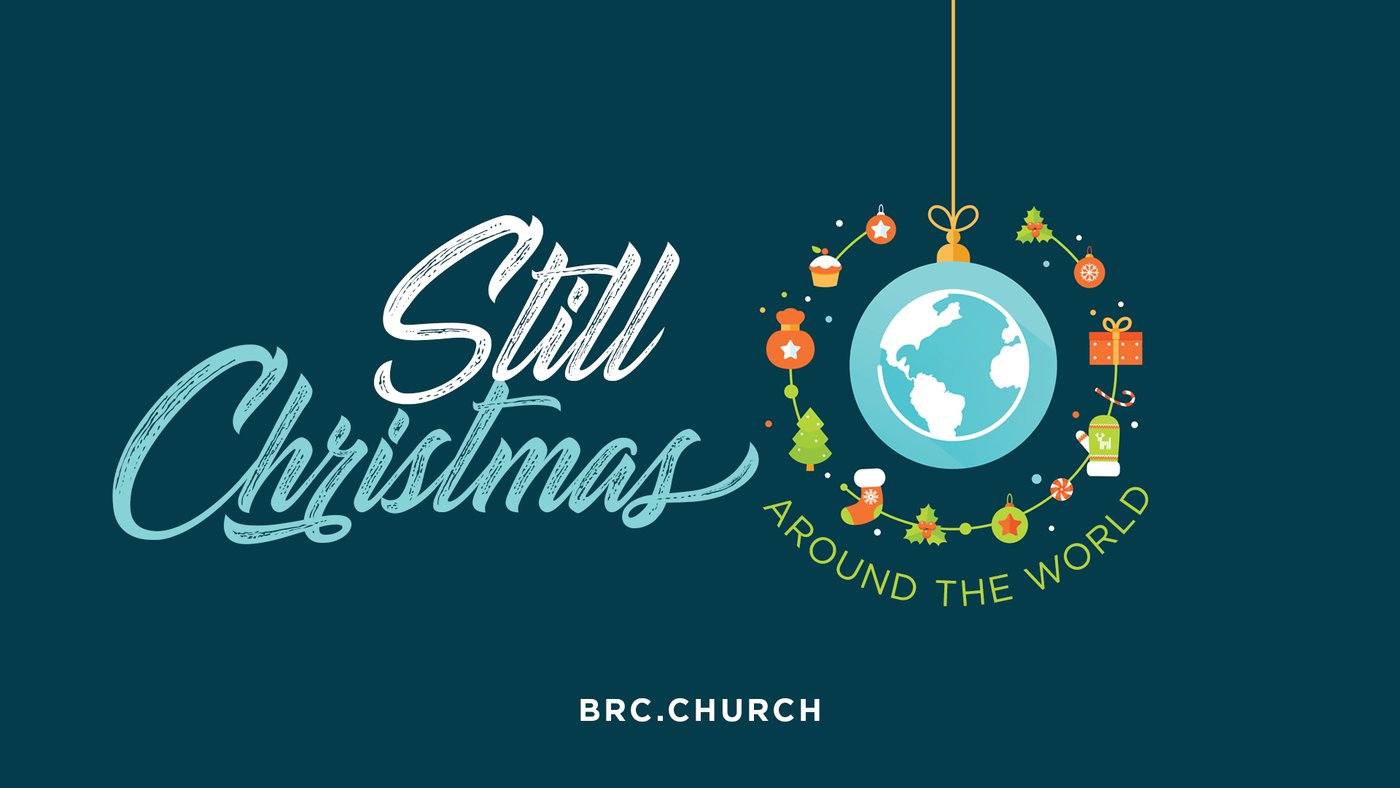 Even during normal times, Christmas is celebrated differently around the world. The one constant is that even when it isn't what you are used to, it is Still Christmas! Our Global Partners serve around the world and will share some stories of how Christmas looks different in their countries.
---
Advent Devotional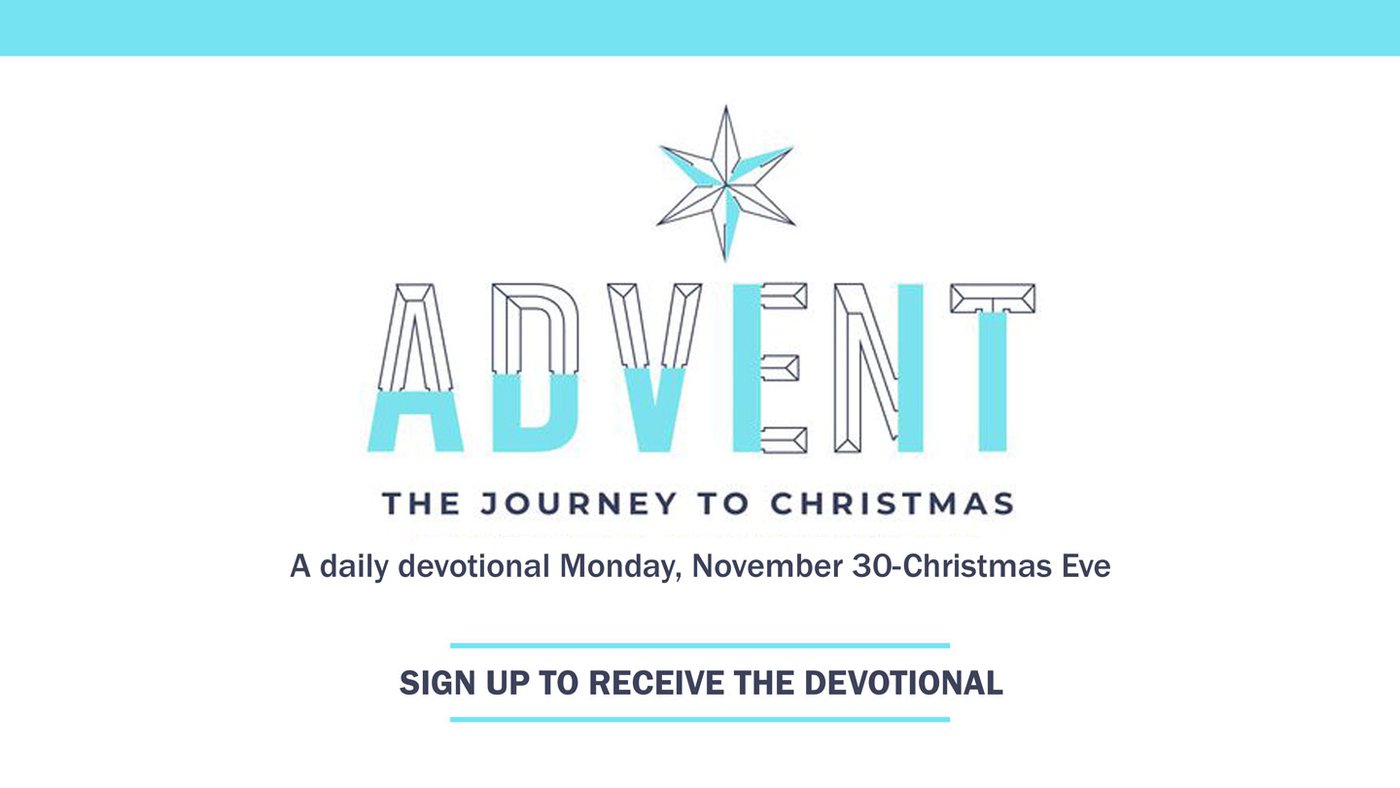 In addition to a copy of the devotional, you will also receive two emails per week with video devotionals from our staff as we journey through Advent together. Each day there will be a reading and scripture focus.
Begins: Monday, November 30
Ends: Thursday, December 24
We have already begun, but it is not too late for you to jump in!